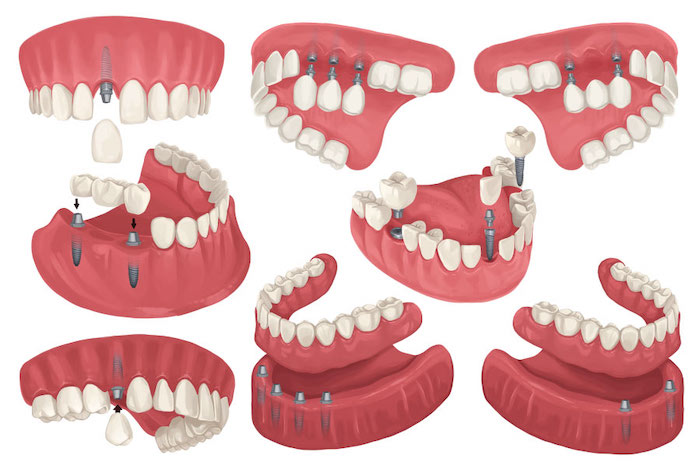 Tips to Care for Your Dental Implants
March 30, 2022 11:06 pm
There are many advantages to using dental implants to treat missing teeth: they're permanent, they're comfortable, and they look and function just like your natural teeth. Follow these simple tips to care for your dental implants!
Use a Soft-Bristled Toothbrush
In many ways, caring for your dental implants is the same as caring for your natural teeth. You'll want to use a soft-bristled toothbrush to clean your teeth and implants twice a day for two minutes each time. Why use a soft-bristled brush? Harder bristles can damage your dental crown and your tooth enamel, as well as irritate your gums.
Floss Every Day
Everyone should floss each day but it's even more important when you have dental implants. Without regular flossing, food scraps will accumulate around your dental implants and between your natural teeth. This will attract oral bacteria and can lead to a buildup of plaque. Flossing helps to clean those hard-to-reach areas before plaque has a chance to accumulate and cause gum disease. You need healthy gums and a strong jawbone to keep your implants anchored in place.
Consume a Balanced Diet
Don't overlook the impact a healthy diet can have on your dental implants and natural teeth. Avoid chewing on hard or sticky foods like ice or caramel to avoid chipping your dental crown or your other teeth. In general, minimizing your sugar intake reduces your risk for cavities, gum disease, bad breath, and other health problems.
Visit Our Office Every Six Months
For most adults, we recommend a professional cleaning every six months. This allows our team to keep an eye on your oral health and treat any problems before they become major issues. With proper care, your dental implants should last many, many years. To ask our team any questions about caring for your dental implants or to schedule an appointment at Wedington Family Dental, contact us today!
Dental implant images from Authority Dental under CC 2.0