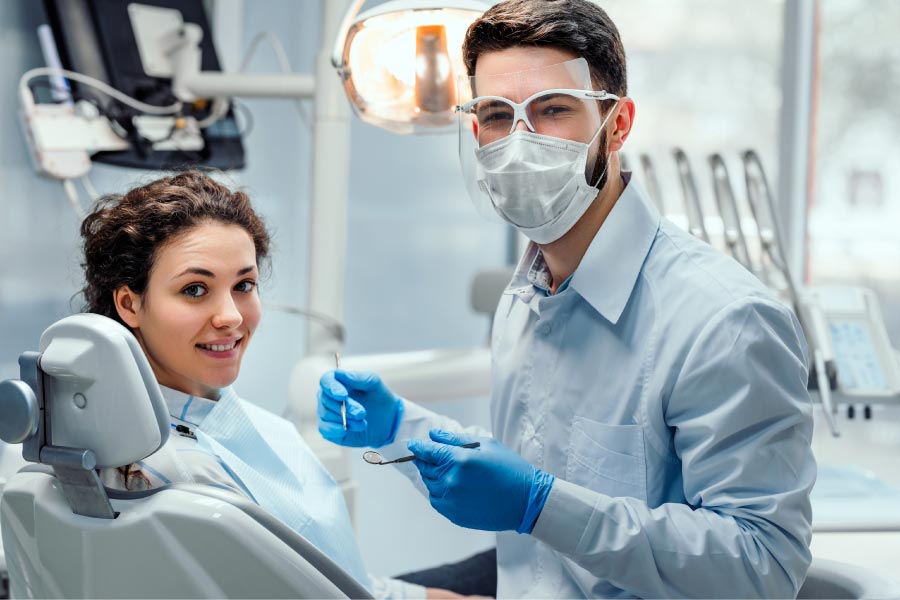 How Often Do I Need My Teeth Cleaned?
November 10, 2022 7:19 pm
Taking care of your teeth and gums will have a positive impact on your oral and overall health. Here's what you can do for your smile to keep it shining and healthy for many years to come!
Brush & Floss Regularly
Keeping a great oral hygiene routine at home will do wonders for your smile. Make sure you brush at least twice a day with a soft-bristled toothbrush and fluoridated toothpaste. When brushing your teeth, use circular motions, and don't forget to show extra care and attention to your back molars. Your back molars often harbor food debris and bacteria that can quickly turn into plaque. After you finish brushing your teeth, especially at the end of the night, floss between every single tooth. Whether you prefer a floss pick, water flosser, or string floss, find one that is easiest for you so that you keep up with your regimen.
Maintain a Healthy, Balanced Diet
Diet plays a large role in your oral health. Fill your meals and snacks with foods that are packed with vitamins and nutrients. Healthy foods can help strengthen your tooth enamel and stave off harmful bacteria and diseases. In addition to eating healthy, you should also stay hydrated. When your body gets dehydrated, your saliva production will decrease. Without steady saliva production, bacteria can run rampant in the mouth and cause a lot of harm.
Schedule Biannual Dental Cleanings & Exams
According to the American Dental Association (ADA), everyone should visit the dentist at least twice a year. Biannual dental cleanings and exams can help take your oral health to the next level! Even if you have a great at-home care routine, you may miss certain hard-to-reach areas of your smile and you may not even know that you have plaque buildup. During your dental cleanings, hygienists will thoroughly clean your teeth and remove any plaque before it has a chance to creep into the gumline or cause cavities.
Schedule Your Next Dental Cleaning!
Are you overdue for your next dental checkup? Don't put it off any longer! At Wedington Family Dental, we provide a comprehensive suite of services including preventive treatments, such as cleanings, exams, and X-rays. We'd love to help you stay on the right track toward a lifetime of great oral health. Please contact our office to schedule your next cleaning!