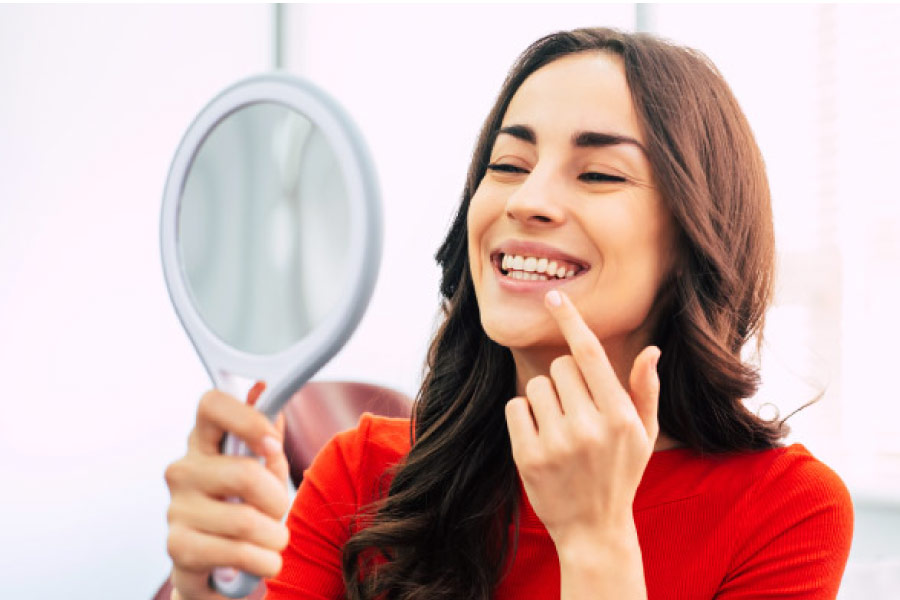 Do At-Home Whitening Products Really Work?
March 7, 2023 7:14 pm
Are you unhappy with the shade of your teeth? If so, you may be looking at your teeth whitening options. You can find a multitude of whitening products at the store, but there are some cons to whitening your teeth with over-the-counter treatments. Here's what you need to know!
Issues with At-Home Whitening Treatments
When you're walking through the grocery store, you may be tempted by the rows and rows of at-home whitening products. However, at-home whitening treatments aren't necessarily the best option for brightening your teeth. Store-bought whitening products are not monitored by dentists and can potentially harm tooth enamel, increase tooth sensitivity, and gum irritation. They are also not guaranteed to provide the same whitening power as professional whitening treatments.
Professional Whitening Treatments
At Wedington Dental, we provide in-office teeth whitening sessions to give you the bright smile you deserve! Professional whitening uses a strong whitening solution and a blue light to lighten teeth in as little as one hour. When you get your teeth professionally whitened, you can leave our office flashing a smile that's up to eight shades lighter!
Benefits of Professional Teeth Whitening
Wondering why you should opt to whiten your teeth professionally? Some of the benefits include:
Almost-instant whitening results
Long-lasting whitening power
More youthful looking appearance
Reduced tooth sensitivity compared to at-home whitening
Self-confidence boost
Maintaining Your Whitening Results
After your teeth whitening treatment, you will be able to enjoy the results for up to a year! You can lengthen how long your results last by making a few tweaks to your routine to ensure your smile stays bright and white, such as:
Avoid excessive sugar consumption
Brush teeth after eating or drinking things that stain teeth (i.e. wine, soy sauce, vinegar, coffee, etc.)
Maintain a good at-home oral hygiene regimen
Stop tobacco usage
Ready to get a smile that dazzles? Contact our office to book your whitening treatment today!