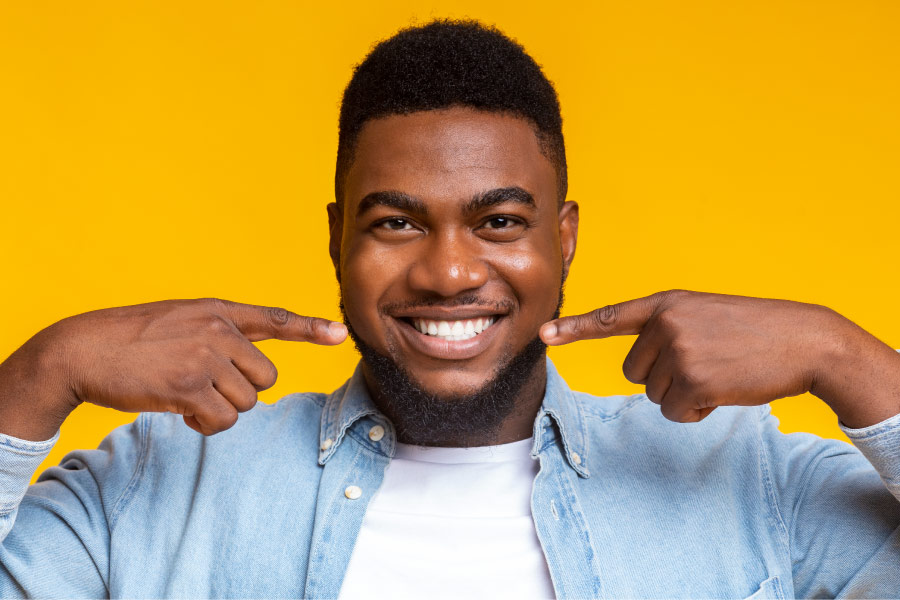 What You Should Know About Teeth Whitening
November 30, 2021 8:50 pm
Professional teeth whitening can instantly improve the appearance of a patient's smile as well as their overall appearance. Teeth whitening is a far less invasive and costly cosmetic treatment than services like porcelain veneers, and they can offer great results for patients who just want to boost the color of their teeth. Ready to schedule your professional teeth whitening treatment? Here's what you should know beforehand.
A Highly Effective Treatment
Professional teeth whitening gel contains a higher concentration of whitening properties than products that you can find at the drugstore. By consulting with a dental professional, you have better control over the shade of white that you want your teeth to be as well. You are also welcome to ask our team any questions or bring up any concerns you may have throughout the process, whereas store-bought products are not used under the supervision of a dentist. Professional teeth whitening is by far one of the safest and most effective ways to brighten your teeth.
The Results Are Not Permanent
Teeth whitening can help you achieve the bright white smile you've always wanted, but scheduling touch-ups is important if you want your smile to remain consistently white. The effects of teeth whitening can also fade faster depending on things like whether or not the patient is a smoker or how often they drink dark-colored beverages like tea and coffee. While teeth whitening treatments are not permanent, they can be used on a consistent basis to keep teeth beautifully white.
You May Experience Mild Sensitivity
Patients who already experience tooth sensitivity or who have never whitened their teeth before may experience greater sensitivity for a few days after their professional teeth whitening treatments. While uncomfortable, tooth sensitivity post-whitening is perfectly normal and not an indication that anything is wrong. We recommend that patients who are concerned about sensitivity switch to a toothpaste for sensitive teeth and avoid eating and drinking things that are extreme temperatures (very hot or very cold) for at least a few days post-treatment.
Professional teeth whitening may be just the cosmetic treatment you need to feel completely satisfied with the appearance of your smile. If you're interested in learning more about professional teeth whitening or scheduling a consultation with a dentist in Fayetteville that offers teeth whitening treatments, please contact us!