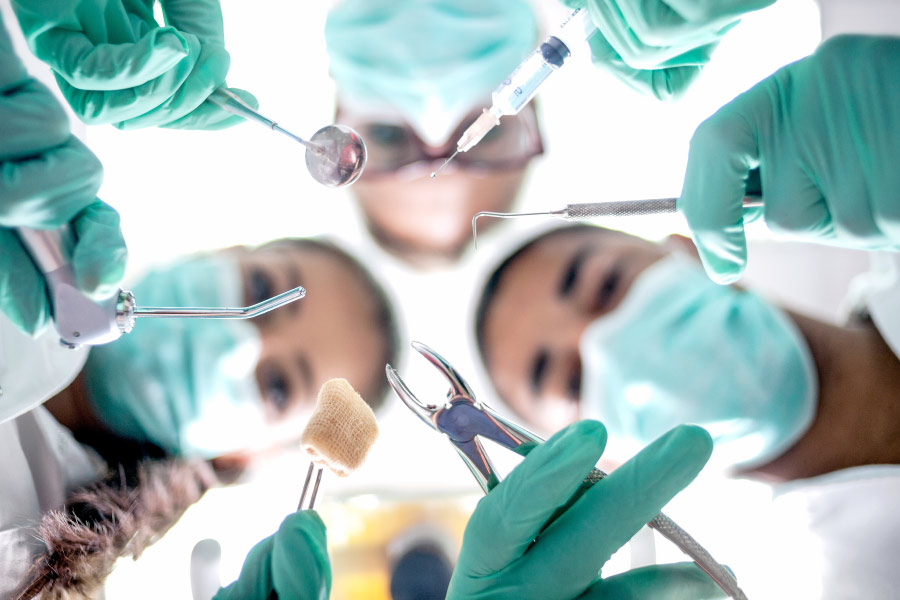 Do's & Don'ts for Oral Surgery Recovery
September 26, 2021 2:37 am
Some of the most common types of oral surgery include:
Complex root canal treatment
Bone grafts
Dental implant placement to replace missing teeth
Certain tooth extractions
Wisdom teeth removal
You may be worried about your recovery after oral surgery. But please don't stress. You will be provided with detailed aftercare instructions and guidelines by your dental healthcare team to help you have a smooth recovery.
In this blog post, we provide an overview of some of the key tips we provide our patients to prepare them after oral surgery.
What to Avoid After Oral Surgery
Taking proper care of your smile after oral surgery can help minimize your recovery time and the risk of developing complications. Here are activities you SHOULDN'T do after oral surgery:
Drinking through a straw
Aggressively rinsing, spitting, or swishing
Eating hard, tough, or chewy foods
Participating in vigorous exercise
Lifting heavy items
Smoking or using any tobacco products
What to Do After Oral Surgery
Now that we've touched on what you shouldn't do after your oral surgery, here are some tips of what you SHOULD do after oral surgery:
Eat soft foods, such as smoothies, yogurt, eggs, bananas, applesauce, steamed veggies, mashed potatoes, and pasta
Drink plenty of water
Ice the outside of your cheek with a cold compress wrapped in a washcloth or dish towel for 15 to 20 minute intervals
Elevate head with pillows when sleeping and resting
Take it easy
Regularly rinse mouth with warm salt water to clean surgical area
Follow directions when taking any recommended medications
Reach Out to Our Team!
At Wedington Family Dental, we take great pride in offering gentle oral surgery as part of our comprehensive oral healthcare services in Fayetteville. To schedule an oral surgery consultation or consult with our team about any potential complications during your recovery, please contact us today.