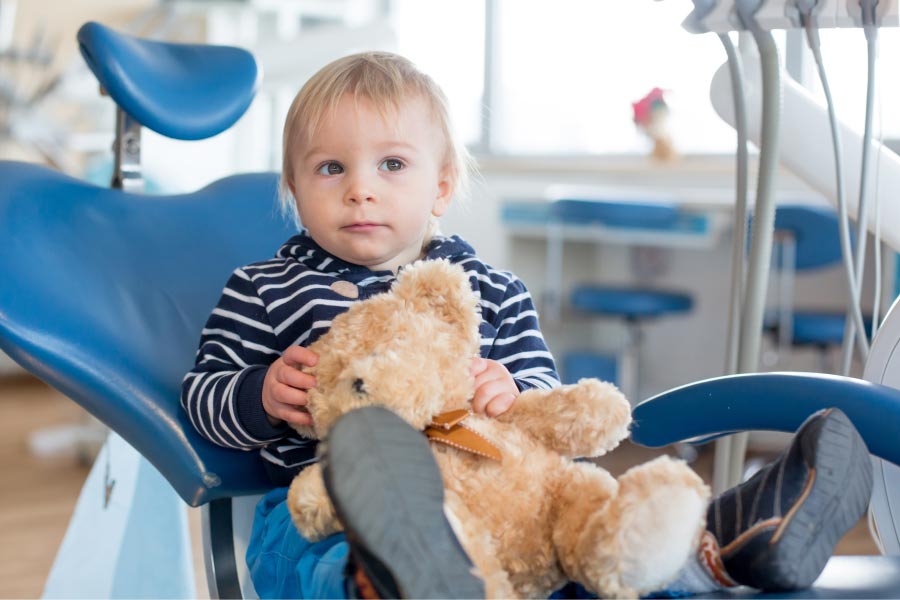 Tips to Help Your Child Have Positive Dental Experiences
September 14, 2023 4:53 pm
Did you grow up feeling scared or nervous at the dentist? If you did, and you have kids of your own now, you no doubt want them to have a better time! Here are three tips to help your child have positive dental experiences:
1. Introduce Them to the Dentist Early
If your child doesn't visit a dentist until something is wrong with their teeth, their first experience will be stressful. To ease them into dental visits, we recommend kids see a dentist when their first tooth erupts or by their first birthday, whichever comes first. Not much happens during their first visit. The dentist talks to your child, answers any questions you have, and looks in their mouths if they feel comfortable. Our office starts seeing kids at age three.
2. Talk About the Dentist in a Positive Way
If your child grows up hearing you say dental visits are scary and stressful, they're more likely to have negative experiences. Try to talk about the dentist in a positive, kid-friendly way. There are also lots of books and cartoons that introduce kids to the dentist and good oral hygiene in a way they can connect to!
3. Learn What Helps Your Kid Relax at the Dentist
Most kids feel some anxiety at the dentist, so take the time to learn what helps them relax. Playing music through headphones, holding a stuffed animal, or bringing a blanket are all common relaxation techniques. Let your kid know it's perfectly normal to feel anxious and that it's okay if they need extra help relaxing.
Pediatric Dentistry at Wedington Family Dental in Fayetteville, AR
When kids have positive experiences at the dentist, they're more likely to keep up with routine cleanings and exams as adults! Dr. Beauchamp and the team are proud to offer a variety of services like preventative dentistry, restorative dentistry, and cosmetic dentistry. Please contact us today to book an appointment!