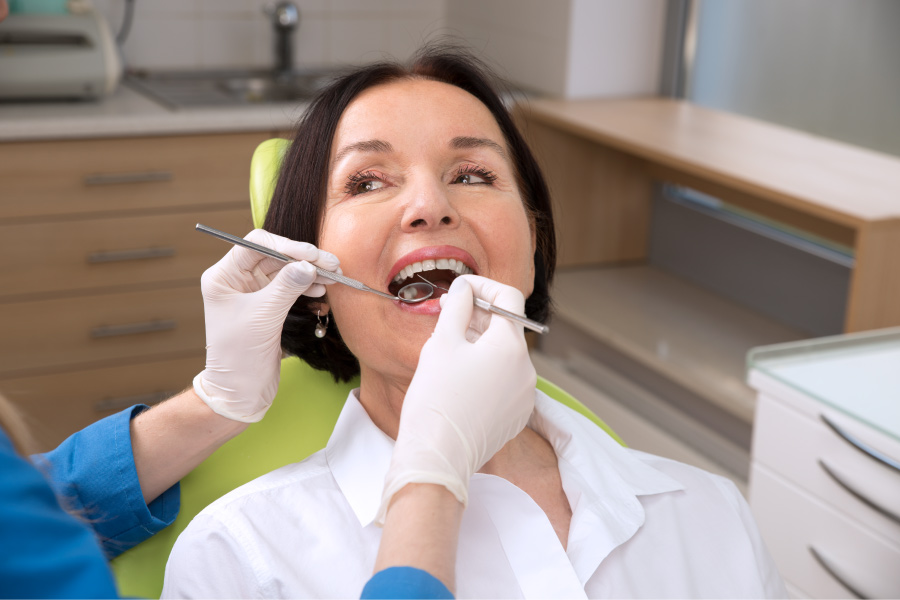 Why Regular Dental Cleanings Are Necessary
January 30, 2022 12:28 am
Many patients visit their primary care physician, eye doctor, and other specialists once per year for regular checkups, so why is it that dentists recommend scheduling appointments biannually or sometimes three or four times per year?
Preventive Dental Cleanings
Brushing and flossing twice per day is a crucial part of maintaining a healthy smile. However, it is difficult for patients to clean every last bit of plaque from their teeth and gumline. There can be hard-to-reach areas in the mouth, and sometimes patients are sleepy or in a hurry so a brushing session isn't as thorough as it could be. Dental hygienists know where plaque and tartar tend to collect around the teeth and gums. They can remove this buildup quickly and effectively using special tools, scrapers, mirrors, and floss.
In conjunction with daily oral hygiene, a routine professional cleaning will greatly reduce your risk of dental disease. The longer plaque and tartar are allowed to build up on the teeth, the more likely it is that issues like cavities and gum disease will develop and require extensive treatment.
Dental Exams
Dental exams are also very important for identifying issues that may have arisen since your last dentist appointment. Dental issues will make themselves known eventually in the form of severe pain, tooth or gum discoloration, bleeding, tooth loss, gum recession, and a variety of other symptoms. But our goal is to treat issues far before a patient has to suffer from these symptoms. Having a dental professional examine your smile is a sure way to detect decay, dental trauma, and oral cancer in their earliest stages when they are simpler and less costly to treat.
Dental X-Rays
Dental X-rays are usually taken once per year. By giving a more comprehensive view of your mouth, dental X-rays help your dental team diagnose and treat a variety of issues, such as tooth decay, impacted teeth, abscesses, infections, and cysts.
Ready to schedule your next routine cleaning and exam? We'd be delighted to see you and your family! Contact Wedington Family Dental today to schedule your next convenient appointment with our team.
Dental cleaning image from Authority Dental under CC 2.0