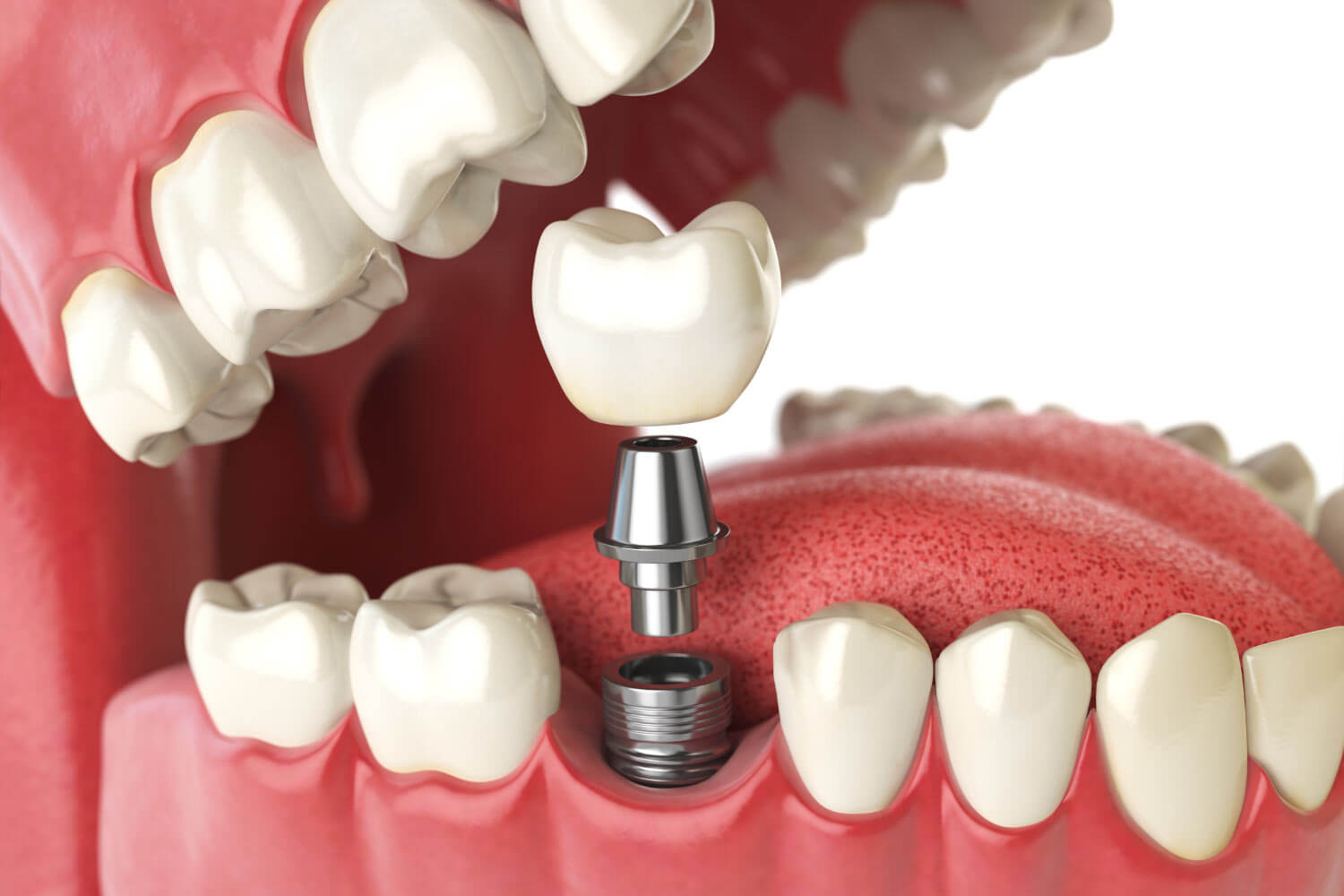 Are Dental Implants Right for Me?
March 24, 2021 2:38 pm
Dental implants can be absolutely life-changing. However, they aren't right for every patient. Keep on reading to find out if dental implants may be a good fit for your restorative needs.
What Are Dental Implants?
The implant itself is a titanium metal post that works much like a screw. It is surgically implanted into the jawbone, after which it fuses with the bone as it heals. Then, a custom-made restoration (either a dental crown, bridge, or denture) is attached to the top of the implant.
Benefits of Dental Implants
Dental implants are inserted directly into the jawbone in place of the tooth root, thereby helping to preserve the jawbone. Chewing forces are transmitted along the implant to stimulate bone growth, which allows your facial structure to remain the same. This implantation also makes them sturdy, durable, and long-lasting. Additionally, they look and feel similar to natural teeth. This means nobody will be able to tell you have implants. You'll be able to eat, speak, smile, and laugh with confidence! Plus, no adhesives or special maintenance considerations are required besides normal oral health habits.
Am I a Good Candidate for Implants?
To qualify for dental implants, you must have sufficient jawbone density, healthy gums, and a commitment to good oral health habits. Keep in mind that implants are more expensive than other tooth replacement solutions. Consult with our team about our financial options! But don't worry if you're unable to receive an implant; there are other options available to you that will still revitalize your smile!
Tooth Replacement in Fayetteville, AR
Are you ready to replace your missing teeth and improve your quality of life? Wedington Family Dental is here to help! We offer dental implants, bridges, and dentures, as well as restorative options for damaged teeth. Contact us today to schedule a consultation with our team.
Contact Us